In this crazy, sub-zero weather looking good drops to the bottom of my to-do list.  I find myself twisted up in scarves, hats, and gloves, not to mention layers of sweaters and jackets leaving me an over-heated, static-haired mess!  Bundling up is wreaking havoc on my hair, leaving me with either permanent hat-head or hair that is half standing up and the other clinging uncomfortably to my cheeks.  And it's so cold I find myself wearing my gloves in the grocery store, completely negating the need for a manicure.
Don't get the winter blues!  Here are a few tips to keep you looking hot in the cold!
Hair:  My hair sure seems to have a mind of it's own, and wings because it keeps trying to fly away!  Keep hand lotion in your purse to use as a quick-fix conditioner.  I rub a small amount between my hands and comb it through to conquer the fly-aways.
Also consider a leave-in conditioner during the winter months.  If your hair tends to be dry it can be the cause of the fly-away's.  A little extra moisture should do the trick.
Sephora has this one from Ouidad which is a great line for curly hair.
Lips:  Chapped lips can be a real mess.  Once they are chapped it seems as if it takes forever to return them to their smooth state.  To prevent chapped lips drink plenty of water and make sure to condition them to prevent chapping.  I carry around lip balm as well as wear a moisturizing lipstick.  Preventing chapping is much easier than repairing.  But if your lips are chapped you can use this exfoliant from e.l.f.
The e.l.f. Studio Lip Exfoliator will help you shed the layers of flaking skin.  You can find it online as well as at Target and Walmart.  And at $3, it's a great buy!  Then make sure you keep them moisturized with your favorite lip balm.  I recommend at night you applying a heavy product like Aquaphor Lip Repair to get a dose of deep hydration and repair your lips while you sleep.
Cheeks:  If you will be out in the elements for a prolonged period of time consider a layer of Aquaphor on your cheeks as well as your lips.  As long as you don't mind glowing a bit, Aquaphor serves as a barrier during the cold and wind, preventing wind-burnt cheeks. This is a great tip for children who will be making snowmen and sledding for hours on end!
Skin:  During the dry, winter months I sleep with a humidifier in the bedroom.  It adds moisture to the air which is great for my skin, hair  (and sinuses) and I sleep better in general.  I use a hot air humidifier, like this vaporizer, because it keeps bacteria at bay. The link takes you to the exact one that I have in each bedroom in our house.  If you choose a cool-air version, it's just a bit of extra work to keep it clean.  Some homes have a whole-house humidifier. Check your filters to make sure they are clean and don't forget to turn them on in the winter.  And drink plenty of water!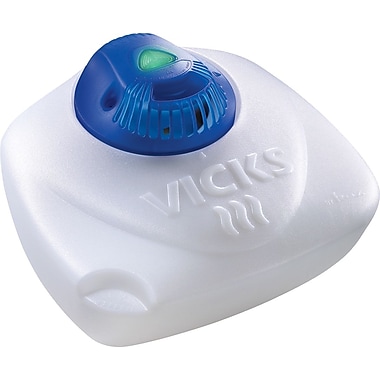 Bundle Up!  I keep all of my cute wraps, hats and scarves in a basket right by the door of my house. That way they are convenient to grab as I am putting on my coat, and I can add just the right accessory to match my coat of choice.   This cute popover from Loft is only $34.99!
Stay warm and pretty! -Meredith